"The Fault In Our Stars" becomes most "liked" trailer in YouTube history
To date, the trailer has earned more than 273,000 likes, beating out the concert documentary "One Direction: This Is Us" to become the most-liked trailer.
"The Fault In Our Stars" trailer has also been viewed more than 17 million times, but that's not a record-breaking number -- as Buzzfeed notes, the 2012 U.K. teaser for "Iron Man 3" has been viewed more than 58 million times.
Based on the novel by John Green, "The Fault In Our Stars" chronicles the love story between Hazel (Shailene Woodley) and Gus (Ansel Elgort), two teens who meet at a support group for young people with cancer.
Synopsis:
Hazel and Gus are two teenagers who share an acerbic wit, a disdain for the conventional, and a love that sweeps them on a journey. Their relationship is all the more miraculous given that Hazel's other constant companion is an oxygen tank, Gus jokes about his prosthetic leg, and they met and fell in love at a cancer support group.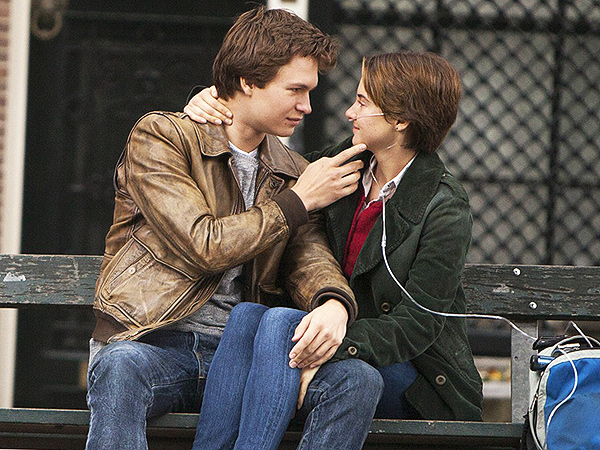 Kesah benar ni. Tapi kami tengok boleh plak ketawa kekek-kekek..
Ada laa yang menggelikan hati kami. Untuk dis movie akO kasik 10 stars lerr..Pasal romantik..sedey..pakwe mati. Sedey der. Comey kan Heroin nih. Suka sanat dengan rambut beliau. Rasa-rasa nak cut gitu laa..Jom Oya..sesama. Kitee..nggeee..After Iftar.. kami ke sini..Layan melayan perasaan.